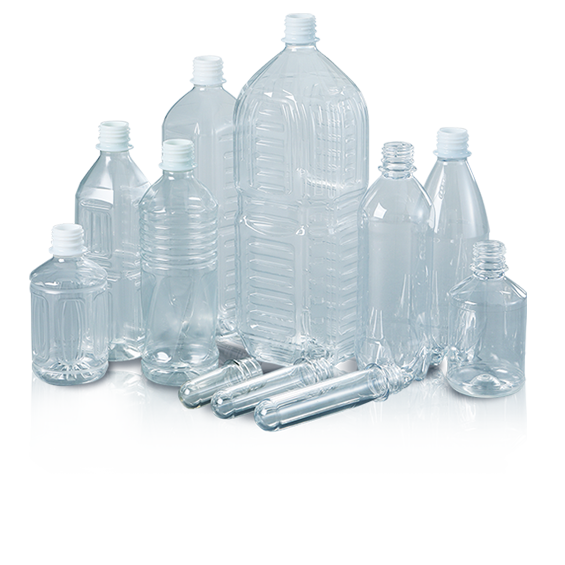 PET Bottle
PET bottles are made from a resin called Polyethylene Terephthalate, a type of polyester. The name "PET" derived from the initials of this resin.
The PET bottle, generally used for beverage, is made of PET resin by biaxial stretch blow molding process.
Features of PET bottle
POINT

1

Transparent and unbreakable

It looks like a glass bottle but does not break like a glass bottle.

POINT

2

Recycling system in place

Recycling systems have been established with high recovery rate.

POINT

3

High safety

It conforms to The Food Sanitation Law of Japan and the Self-Standards by the Japan Hygienic Olefin and Styrene Plastics Association.
* The industry self-standards have been established based on the standards of FDA and EU.
Different types of PET bottle
PET bottles are classified into the following three types according to the contents and their filling methods.
Other Beverage PET bottles