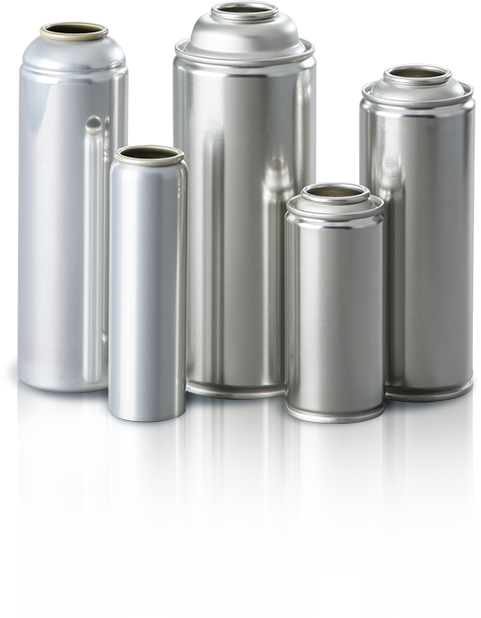 Aerosol Can
Aerosol cans expel their contents in the form of mist or foam using pressure from liquefied or compressed gas.
Features of aerosol can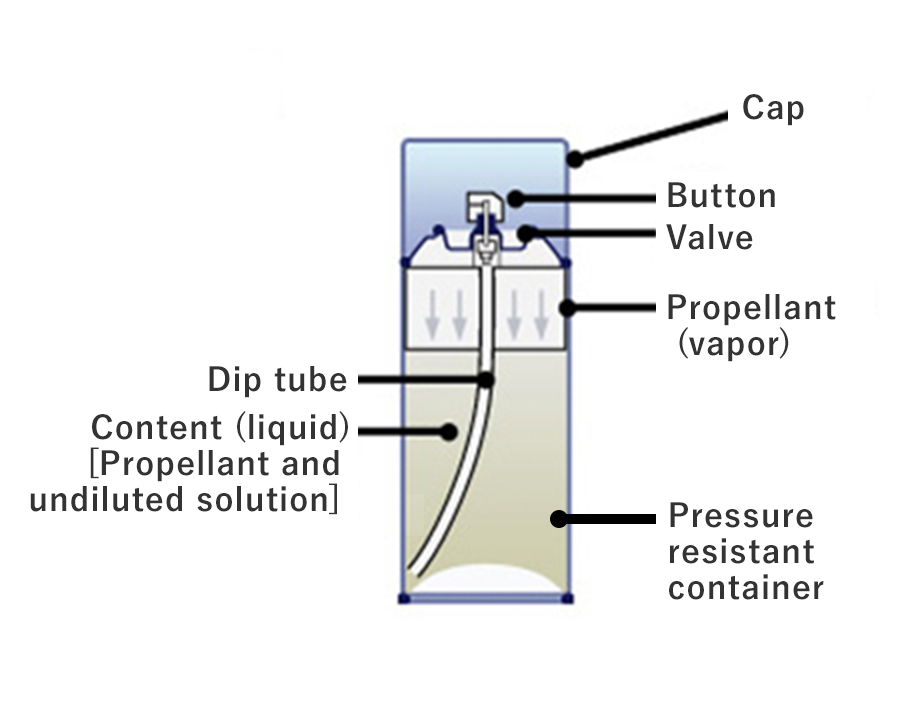 Comprehensive support for aerosol products
From can supply to filling of contents
Most of the aerosol products are filled in metal cans, as the container is required to have pressure resistance and hermetic properties.Our aerosol cans are classified into two types, tinplate side-seam can (welded can) and aluminum monoblock can (DWI can), for which we are the largest manufacturer in Japan in terms of production volume. The aerosol industry has dedicated fillers called "loaders", as the aerosol products require refined filling technology and production control capability (handling of high pressure gas, etc.). Our group company Toyo Aerosol Industry Co., Ltd. is the No. 1 loader in the industry, who offers comprehensive support ranging from supply of cans and caps (gas release cap) to filling of contents.
Tinplate side-seam can (3-piece welded can)

A three-piece welded can consisting of tinplate (steel) can body, bottom end and top end. It also comes in large sizes.

Features

Compatible to large sizes

Main applications

Insecticide, coating, automotive supplies (brake cleaner, tire wax, etc.), room deodorant

Aluminum monoblock can (DWI can)

An aluminum can made by the DWI (drawn and wall ironed) can forming process, featuring thin sidewall and light weight. It accommodates various decoration methods (hairline finish, shrink varnish, glass flake coating, etc.) to enhance product image.

Features

Light and stylish

Main applications

Hair care products (hair spray, hair foam, hair tonic, etc.), cosmetics, hair dye, pharmaceuticals, antiperspirant, etc.