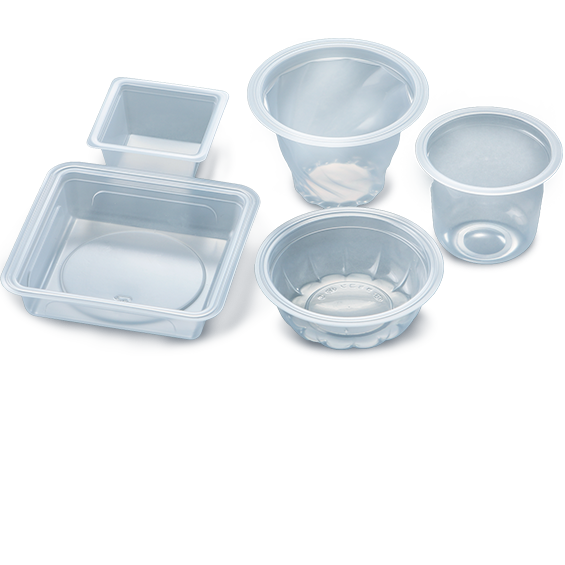 Lamicon Cup
A plastic container with multi-layer structure including an oxygen barrier layer. It has a superior product preservation property.
Features of Lamicon Cup
POINT

1

Superior oxygen barrier property

It is a plastic container made from co-extruded multi-layer sheet with oxygen barrier resin in the middle, which is formed into a cup or tray shape. It has superior preservation property for food products. Small cups are used for such products as fruit jelly, while the large ones are used for miso (soybean paste), etc.
We also have Oxyguard containers with an oxygen scavenging property to even better preserve the contents.

POINT

2

Withstand retort sterilization

Types with heat resistant property can withstand retort sterilization.

POINT

3

Comprehensive support

We have a comprehensive system to support our customers, ranging from the equipment for filling and retort sterilization to technical services
Main applications
Food (fruit jelly, miso, cooked rice, processed foods, etc.)
Structure of Lamicon Cup
Permeation of oxygen from the outside is reduced by using high oxygen barrier resin in the middle layer.