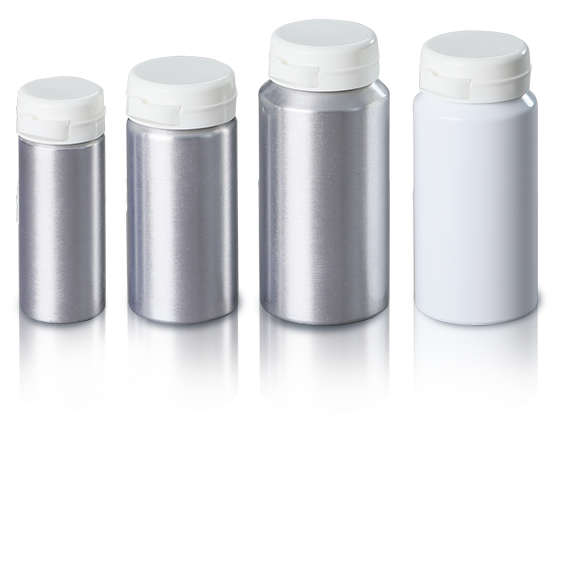 HI-DE CAN
(HIGH QUALITY DESIGN CAN)
A container with superior moisture-proof and light-resistant properties for tablet, granular or powdered contents
Features of HI-DE CAN (HIGH QUALITY DESIGN CAN)
POINT

1

Compatibility of moisture/light proof properties and convenience

A user-friendly container with superior moisture-proof and light-resistant properties with a combination of aluminum can body and plastic cap. Suitable for protecting contents vulnerable to deterioration by light or moisture.

POINT

2

Consideration to environment

Aluminum can body and plastic cap can easily be separated for sorted disposal.
The can body is made of aluminum which is as light as a plastic container, thus requiring no recycling fee.

POINT

3

User-friendly plastic cap

The hinge cap with pilfer-proof mechanism prevents tampering with the product.
This cap can be opened and closed in one motion, and the click feeling and the sound ensure that the cap is firmly closed.
The opening is large and round, convenient to users.
As the cap is plug-in type, capping after filling can be performed with simple and compact equipment.
Main applications
Food: Supplements, etc.
Pharmaceutical: Diagnostic kit, etc.
Others: PET food (feed for aquarium fish), etc.
*The cap won 2004 Japan Star Award, Japan Packaging Institute Chairman's Award
How to open and separate the cap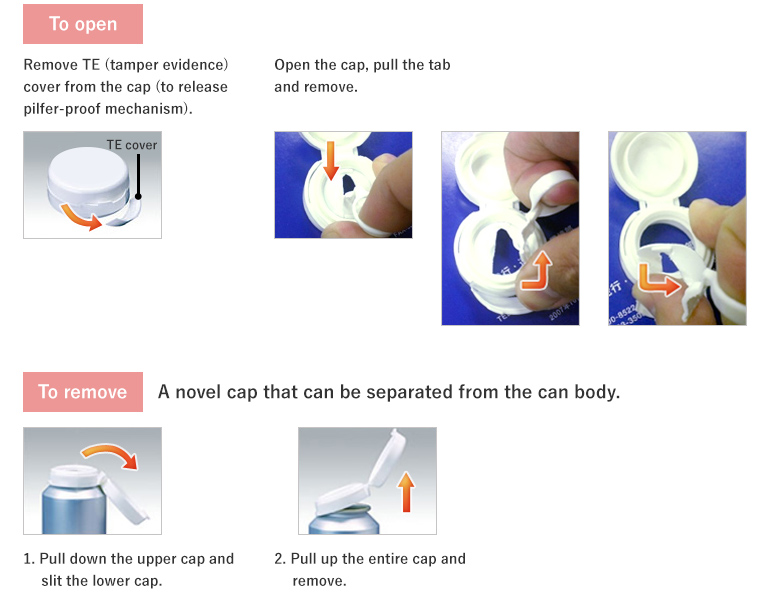 Moisture resistant property